From Cancun (COP16) to Durban (COP17)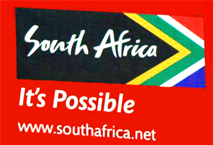 Join the SeaTrust Institute Conversation in the run up to Durban at http://www.seatrustinstitute.org/seatrustblog/
Progress made during the 2010 climate change meetings in Cancun, Mexico included expanding the audience for health as a critical factor to consider in all aspects of climate change. The World Health Organization (WHO) organized three briefings under the informal "Friends of Public Health" to catalyze participation on health issues in the negotiation venue and participated in several formal events highlighting health issues in climate change negotiations. SeaTrust Institute and Nurses Across the Borders organized and presented a special UN Side Event " Human Health: The Issue of/for Climate Change Adaptation Strategies" during which speakers from Africa, the Europe and the US explored how scientific knowledge can better be used to support practitioners in climate change adaptation actions, highlighting malaria in Sub-Saharan Africa. An important outcome of COP16 was the formalization of the Health and Environment Coalition Climate Change Initiative. The Coalition begins work now in the run up to COP17 in Durban, South Africa in 2011.
Co-Chaired by SeaTrust Institute's Dr. Lynn Wilson and African based Nurses Across the Borders's Peters Omoragbon, the Coalition's goal is to help bring health to the heart of the climate change negotiations. It will do this by assembling and presenting the research and mobilizing an active global community who believe that health is a key organizing point around which climate decisions need to be considered. SeaTrust Institute's primary role is to coordinate and lead a research team to gather and review studies, current projects and published research on the linkages between climate change and health and to liaise with the World Health Organization and other organizations to ensure that those studies reach the negotiators in South Africa as they consider the human health effects of their policy decisions. Nurses Across the Borders leads the effort to invite key global leaders in health, climate and finance to come together on this important issue, support the role of health, and attract ministerial level attendance from health at key UNFCCC meetings.
This Coalition's mission is closely aligned with SeaTrust Institutes Consortium on Climate Change and Population Health which is comprised of working researchers who will collaborate over the next several years to build new knowledge on health and climate change.