Graduate Internships - 2017
Current Opportunity: Research Internships and Fellowships

Call for graduate Students:

| | |
| --- | --- |
| Develop practical research and project skills working with an active non-governmental organization: we use the research we produce. | |
2017 Research Internship:
Environmental Changes & Developing Resilience
Program Description - Graduate students are invited to take a series of internships in order to prepare full research papers for presentation. Each 3-month block has different components. Students may participate in a single internship term or more than one. NOTE: Those wishing to participate in the third internship term must first successfuly complete the second internship term.
First Research Internship Term- January- March 2017
During the first three months, interns investigate research to which they will be contributing, are introduced to tools and research process expectation, learn basic scenario development for environmental adaptation at different scales, and application to local adaptation decisions, and collaboration methods and tools within the context of environmental, social, climate change, sustainability, disaster risk and health issues. Traing is both synchronous with a staff member and self paced online. Assembling literature and framing core research concepts are the responsibility of the intern. Synchronous (live) and asynchronous (at any time of day) activities are scheduled for each month.

Second Internship Term April - June 2017
The second 3-month term includes a core class related to the intern's area of exploration that falls within our research and NGO projects' purview (such as water, climate change and health, urban resilience, living buildings, disaster risk reduction for first responders, etc.) and guidance in developing a practical research proposal showing how their research will contribute to our work. The proposal may be applicable for future publications, policy briefs, grants or study, but must contain an achievable research action project directly related to SeaTrust Institute current work to be completed during the third segment of the internship. Work with SeaTrust Institute staff catalyze research efforts which commence during the second three month term to create an actionable research proposal.

Third Internship Term July - September 2017
Upon acceptance of the proposal, the student engages in individual research for the third term, that will coordinate with the year's policy and publication agenda.
Additional Information: Under *special arrangements* with SeaTrust Institute, an internship may be hybrid with both online and face-to-face components. Contact seatrust@seatrustinstitute.org for questions or more information.
The research intern will be encouraged to attend local conferences and events and be able to contribute to discussions such as those on community resilience policies and practices. Research internship on practical issues with guidance from experienced academic faculty and practitioners includes virtual learning modules, interactive live sessions, and guided peer reviews by experienced Ph.D. educator and active environmental policy NGO leader, UN delegate, and practitioner.
Required Qualifications include:
Active standing in a graduate university program and/ OR
At least 5 years documented community policy leadership experience.
Letter of support for internship from academic advisor if the internship is for academic credit
Basic Microsoft Office skills, internet access and proficiency. Experience as an online learner preferred.
Candidates should have a demonstrated interest in public policy, environmental issues including climate change, sustainability, and environmental and human welfare and demonstrate a clear interest in SeaTrust Institute policy issues .
*Any special arrangements must be made in writing with SeaTrust Institute staff. These must be agreed upon in advance of starting an internship and will adhere to SeaTrust Institute guidelines and rules. These may involve additional staff time and fees.
ACCEPTING APPLICATIONS for 2017

Register at http://seatrustinstitute.org/internship.html or by clicking the application button below:
To apply, please submit the following materials to Internship Coordinator, SeaTrust Institute, by email (seatrust@seatrustinstitute.org).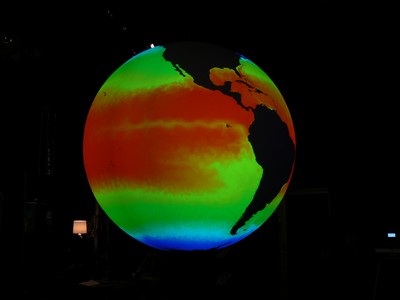 Submit Completed Application Form


Send to seatrust@seatrustinstitute.org together with the following documents:
Attach

CV/Resume

and all required materials to seatrust@seatrustinstitute.org
Attach

application letter

that includes issue to be researched and expectations of the internship opportunity
Attach academic

credentials

(unofficial transcript) or proof of professional standing and advisor support letter for credit internships

After Receiving Confirmation, Please Register at

www.seatrustinstitute.org/registration.php


Coming Soon - Practitioner Opportunities for Career Professionals and Community Leaders
SeaTrust Institute Practitioner opportunities are available for select career professionals and community leaders.

These practitioner focused research opportunities are offered in three 3- month segments for a nine-month guided experience. Upon completion, practitioners will have a publishable product suitable for academic and/or career advancement and inclusion in our global database that is showcased at the United Nations Framework Convention on Climate Change (UNFCCC) and other global multilateral meetings.
Classes
Upcoming classes:
Insurance and Climate Change Risk

Ecological Building Design and Permaculture for Climate Change Adaptation

Interdisciplinary Collaboration for Environmental Decisions and Research

Corporate Social Responsibility for Sustainable Business and Industry

Multilateral Diplomacy: Focus on the UNFCCC

Scenario Development for Adaptation to Environmental Change