Partner Programs:
Current Collaborative Internship Opportunities
SeaTrust Institute Collaborative Program:
The Moraceae-Project Community Action Internship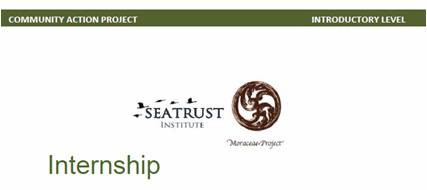 pdf brochure
To apply, please submit the following materials to Internship Coordinator, SeaTrust Institute, by email (seatrust@seatrustinstitute.org).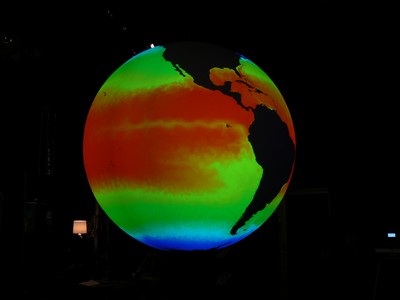 Submit Completed Application Form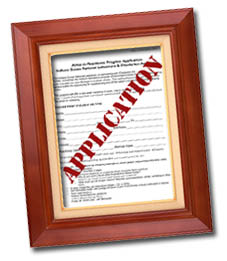 - Send to seatrust@seatrustinstitute.org together with the following documents:
Attach

CV/Resume

and all required materials to seatrust@seatrustinstitute.org
Attach

application letter

that includes issue to be researched and expectations of the internship opportunity
Attach academic

credentials

(unofficial transcript) or proof of professional standing and advisor support letter for credit internships

After Receiving Confirmation, Register

www.seatrustinstitute.org/registration.php


Class fees including technology fee: $200.00 for Spring/Summer 2012.  See registration page for details.
Open application period begins March 2012. Program Begins Late Spring/Summer. Apply now!

The Moraceae-Project and SeaTrust Institute present a unique Undergraduate Research Internship for university students and select early career professionals and community leaders. We are currently seeking interns for

The Moraceae-Project: Community Action Internship

The Moraceae-Project Community Action Project Internship

Program Description - A Practical Internship
SeaTrust Institute and The Moraceae-Project jointly seek motivated environmental community action interns at local to international project levels. This opportunity can be either totally virtual or may take the form of a hybrid internship with online and face-to-face components. Beginning with a one-month  Moraceae-Project orientation to learning through community service and guided selection of basic environmental questions for exploration through community action, interns then spend a month with SeaTrust Institute crafting their community action proposals through a combination of learning modules, professional critique,  and interactive guided peer review.

The Moraceae-Project: SeaTrust Institute Proposal Development Module for Undergraduates and Early Career Professionals

The completed proposals provide a framework through which interns will professionally document their action projects and position themselves for future funding or academic advancement. Upon completion of the proposal and review by the Moraceae-Project, interns embark on the final component: the environmental community action project. Collaborating with community partners in projects that enhance local capacity to address health, social, environmental, and economic issues, this last phase is conducted under the direction of The Moraceae Project within a flexible framework to accommodate the intern's schedule.

Program Overview
Practical internship with guidance from experienced cultural anthropologist
Virtual learning modules, interactive live sessions, and guided proposal development by experienced Ph.D. educator and active environmental policy NGO leader and practitioner
Practical community action component.

Month One:
[Stage 1] Interns are introduced to the Moraceae-Project organization and the partnership between Moraceae-Project and the research organization SeaTrust Institute for the action research internship. Organizational structure and theoretical background, departmental introductions, and how to develop scenario research questions are covered in this modular, partially self-paced program.

Month Two:
[Stage 2] After Interns have successfully completed Stage One, community action research background research begins which allow interns to identify their proposal research question. Project categories are listed on the projects page at the Moreceae-Project website; interns also have the option of joining a community project outside of organization with prior approval. A summary report and reflection help to solidify their proposal research question.

Month Three:

[Stage 3] During the final month interns developing a "Community Action Research Project" proposal. This proposal must be an original  piece of the researcher's individual work. Through the research question identified by the intern in stage two, interns will then investigate the situation of their proposed project. The investigation will consist of: background information on the community(s) their project will effect, data collection of a variety of sorts that supports their research, and a proposed research method to help solve the research problem. Interns must meet the weekly deadlines in the this module in order to complete the program. After a series of peer reviews and drafts, students will present their proposal and findings to the organization, and upon approval will receive a "Community Action Researcher" certification and internship certificate.

After students have successful completed the program they will then be eligible to apply for graduate internships, apply for our intern alunmi program, certifications, or apply for positions with the Moraceae-Project as project directors, and higher certification levels such as "DEVA".

Required Qualifications include: positive work ethic, empathy, undergraduate collegiate standing or 2 years community leadership experience; basic computer and internet skills and accessibility; college level verbal and written communication skills; and a drive to contribute.

Desired Qualifications: Prior experience or learning in an environmental or sustainability field; a interest in practical applications of research; and a tolerance for ambiguity.

Starting dates are throughout the year with entry into the proposal module offered on a quarterly scheduled basis.

ACCEPTING APPLICATIONS NOW
FOR OTHER INTERNSHIPS SEE "UNDERGRADUATE" and "GRADUATE INTERNSHIP" PROGRAMS